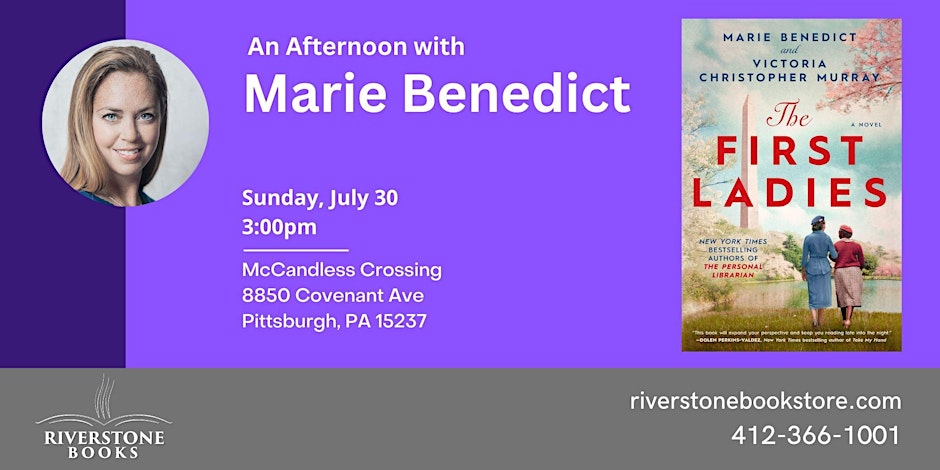 Join Riverstone favorite, Marie Benedict, for an afternoon celebrating her new historical novel, THE FIRST LADIES
The First Ladies is a novel of two different, yet equally formidable, passionate, and committed women: First Lady Eleanor Roosevelt and civil rights activist Mary McLeod Bethune. It tells the story of their singular friendship and how it helped form the foundation for the modern civil rights movement, changing the world.
Marie Benedict is a lawyer with more than ten years' experience as a litigator. A graduate of Boston College and the Boston University School of Law, she is the New York Times and USA Today bestselling author of Her Hidden Genius, The Mystery of Mrs. Christie, The Only Woman in the Room, Carnegie's Maid, The Other Einstein, and Lady Clementine. She lives in Pittsburgh with her family.