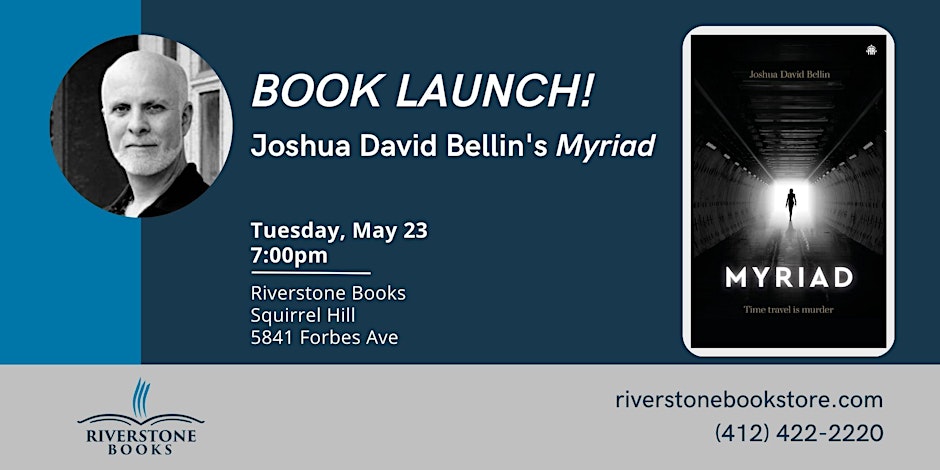 Come celebrate the launch of Pittsburgh author Joshua David Bellin's adult debut MYRIAD, a sharp and thrilling sci-fi novel
Riverstone friend Joshua David Bellin is coming to Squirrel Hill to launch his new novel, Myriad. Myriad, Bellin's adult debut, is a sharp and thrilling science fiction novel about a female law enforcement officer who travels through time to stop crimes before they happen. This twisty tale is bound to keep you guessing till the very end!
Joshua David Bellin is a college professor by day, and has published numerous works of fantasy and science fiction with Simon & Schuster, including the two-part Survival Colony series and the deep-space adventure Freefall. In his free time, Josh likes to read, watch movies, and take long nature hikes with his kids.