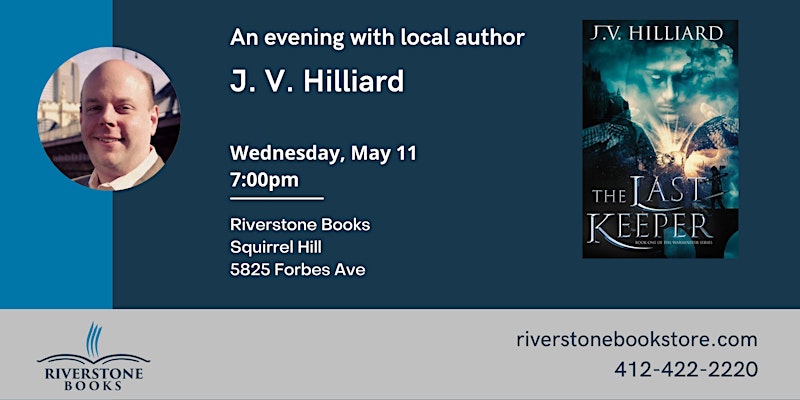 An evening of fantasy and adventure with local author J. V. Hilliard
J.V. Hilliard is an imaginative voice arriving on the fantasy adventure scene with The Last Keeper, the first in his epic Warminster series.
Daemus Alaric, a young boy with the gift of prophetic Sight is plagued by nightmarish visions that threaten his sect, the enigmatic Keepers of the Forbidden. When Graytorris the Mad, a fallen Keeper, returns to Warminster, the other Keepers begin to lose their Sight, but Daemus' powers remain. It's up to him to foil Graytorris' plans.
Daemus' quest joins his destiny with Princess Addilyn Elspeth of the Vermilion elves, who received an ominous message during her journey to the human capital of Castleshire. So begins J.V. Hilliard's epic new series with book one, The Last Keeper. Hilliard's gripping fantasy winds through the mystical land of Warminster and beyond, with magic, dragons, and heart-pounding adventure that are sure to grip the attention of readers.

$19.95

ISBN: 9781774000410
Availability: Usually Ships in 1-5 Days
Published: Dragon Moon Press - December 8th, 2021
A young boy's prophetic visions.


Blind at birth, Daemus Alaric is blessed with the gift of prophetic Sight. Now, as a Keeper of the Forbidden, he must use his powers of the Sight to foil the plans of a fallen Keeper, Graytorris the Mad.

---